Strength to Endure - Leather Bracelet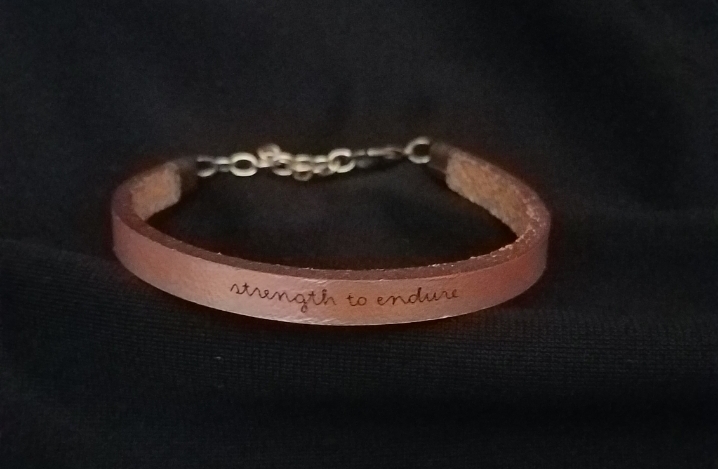 Help support the IWIN Foundation by purchasing a Laurel Denise leather bracelet. This bracelet reads "strength to endure" in laurel's lower case script lettering. 40% of each purchase will go towards the IWIN Foundation. Each bracelet is $24 includes shipping.
Click Here to Place Your Order
Mother's Day Campaign - We Reached our Goal and More...
In the month of May, Bev Middaugh of Bright Ideas in Broad Ripple, Inc., pledged to match $5,000 on donations to IWIN. We are thrilled and humbled to announce we met and exceeded our goal. Thanks to all of you, we were able to rasie $11,860 for mothers fighting breast cancer all over Indiana. Thank you to Bev, thank you to April (the face and backbone of our campaign), and thank you to our supporters!
Thank You Triton Central High School Girl's Basketball Team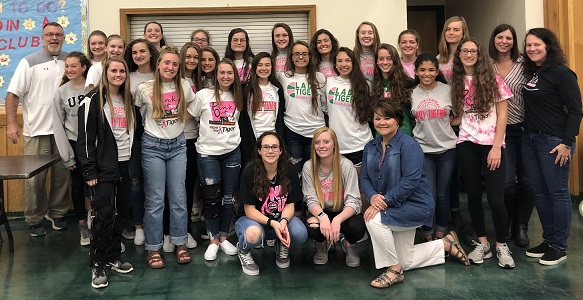 The Triton Central Girls basketball team presented IWIN with a $20,000
check on April 10, 2019. Each year the team plays a "Pink Out" game to raise
funds for IWIN. Their community comes out in full force to support this
amazing event! They have rasied over $110,000 in 7 years for IWIN.
Way to go Lady Tigers and Coach Graham!
Upcoming Events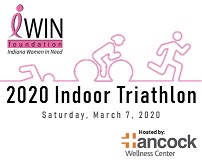 Saturday, March 7th
Hancock Wellness Center
8505 N Clearview Drive
McCordsville, IN
Triathlon $50
Yoga $25

Triathlon heats start at 11:30 am
Yoga Sessions are 1 pm and 3 pm