Application Request
Click Here to download the IWIN grant application. Click Here to download an IWIN application in Spanish. If you do not have access to a printer, complete the Application Request below and press the 'Submit Form' button. We will mail you an application.
If you have questions about your request for an application please e-mail our Program Director, Debbie Laswell at debbiel@iwinfoundation.org.
Make a Donation
Hear From Our Recipients
Partnering with Hendricks Regional Health
Social Networks
From Our Founder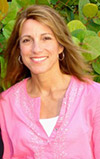 "My dedication to the fight against breast cancer began several years ago with the diagnosis of breast cancer to a very good friend. It was at that time that I realized the impact treatment had on a woman. Due to the fatiguing nature of chemotherapy and the physical limitations of surgery, I recognized that even the simple things in life now became stressors, such as lifting their child and cleaning the house."
- Nancy Shepard, R.N