Matching Campaign
You can create light and give hope during this Thanksgiving season!
During the pandemic, Hoosiers enduring breast cancer treatment are facing greater hardship than ever. Our vulnerable patients are experiencing loss of income as they take leave of careers that could expose them to COVID-19. Family members are often staying home from work or school to protect those in treatment causing extra expenses for basic necessities and childcare. Not to mention the emotional distress involved in braving grueling treatments with no in-person support from loved ones.
Your gift to IWIN will alleviate barriers to treatment and bring hope and light to Indiana breast cancer patients confronting unimaginable hardship.
We are so excited to announce that through the kindness of Ray & Cathy Roembke, your November gift to IWIN will have twice the impact! The Roembkes have generously pledged to match up to $5,000 in donations this month.
In addition, your gift of $100 or more will not only be doubled, but you will also receive a hand-poured, scented soy candle donated by Indiana small-business owner and breast cancer warrior, Cari Hahn. Opt to keep this beautiful candle or give light to a breast cancer survivor!
Wishing you and yours a Happy and Healthy Thanksgiving!

The IWIN Foundation
Make a Donation
Hear From Our Recipients
Partnering with Hendricks Regional Health
Social Networks
From Our Founder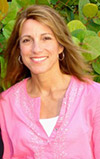 "My dedication to the fight against breast cancer began several years ago with the diagnosis of breast cancer to a very good friend. It was at that time that I realized the impact treatment had on a woman. Due to the fatiguing nature of chemotherapy and the physical limitations of surgery, I recognized that even the simple things in life now became stressors, such as lifting their child and cleaning the house."
- Nancy Shepard, R.N