Public Relations
Mid Year Letter 2016
July 2016
It is hard to believe that we are already halfway through 2016! Here at I.W.I.N., we continue to receive a steady stream of requests for assistance from women throughout the state. Without the support of so many charitable minded individuals throughout the state, we simply would not have the means to provide support to these women in need.
Due to strong collaborations with our referral partners (social workers, physicians and nurse navigators) we have women utilizing our services in all 92 counties in the state of Indiana and have delivered over $1.5 million dollars in support. With a goal to serve at least 500 women this year, we are right on track!
Women tell us everyday that help from I.W.I.N. improved their overall quality of life and gave them the relief they desperately needed during their treatment for breast cancer.
"Your foundation alleviated the worries of being able to get back and forth from the doctor and work. I can focus on more important matters, like getting through treatment. You will never understand how much this means to me and my family." Terrie, 33, married mother of 3
Many of our program recipients are young employed mothers, like Terrie, but they are also students living away from home, single women, widows and grandparents raising their grandchildren. Although each woman's journey is unique, the one thing they have in common is that they are all committed to completing their treatment and getting well again, but the road is often so rough.
At I.W.I.N., we recognize that it takes a village to provide the support we do to women with breast cancer. We simply could not do it alone. On behalf of our team at I.W.I.N. and the women we serve, thank you for helping us build our village and for giving these women the strength they need to endure.
Wih warm regards,
Nancy Shepard, R.N
Executive Director/Founder



Media
Make a Donation
Hear From Our Recipients
Partnering with Hendricks Regional Health
Social Networks
From Our Founder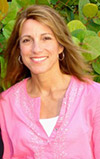 "My dedication to the fight against breast cancer began several years ago with the diagnosis of breast cancer to a very good friend. It was at that time that I realized the impact treatment had on a woman. Due to the fatiguing nature of chemotherapy and the physical limitations of surgery, I recognized that even the simple things in life now became stressors, such as lifting their child and cleaning the house."
- Nancy Shepard, R.N