Contact IWIN
We want to hear from you! Whether you are a potential client, sponsor, service provider or volunteer, please feel free to contact us. We want your thoughts on our site, our organization and our services.
Postal Address:
IWIN Foundation
P.O. Box 30648
Indianapolis, IN
46220

Phone:
1-866-900-IWIN (4946)
(317) 475-0565
(317) 981-5677 - Direct Line for Development Director Claire Kaup
Fax:
(317) 475-0342
E-mail:
Development Director, Claire Kaup: clairek@iwinfoundation.org
Program Director, Debbie Laswell: debbiel@iwinfoundation.org
Operations Director, Sue Wynne: suew@iwinfoundation.org
Founder, Nancy Shepard: nancys@iwinfoundation.org
Make a Donation
Hear From Our Recipients
Partnering with Hendricks Regional Health
Social Networks
From Our Founder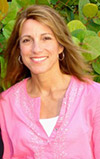 "My dedication to the fight against breast cancer began several years ago with the diagnosis of breast cancer to a very good friend. It was at that time that I realized the impact treatment had on a woman. Due to the fatiguing nature of chemotherapy and the physical limitations of surgery, I recognized that even the simple things in life now became stressors, such as lifting their child and cleaning the house."
- Nancy Shepard, R.N