Over the course of the next 100 days, 2200 Hoosiers will be diagnosed with breast cancer. In addition to enduring an onslaught of physical side effects and emotional turmoil, many of them will face intense anxiety and crippling uncertainty about finances and employment.
Over the course of the next 100 days, 275 of these Hoosiers will reach out to the IWIN Foundation for support, hope, and comfort. IWIN's 100 Women In 100 Days Campaign aims to inspire and raise funds that provide critical non-medical services like meals, transportation, and childcare during treatment.
Over the course of the next 100 days, you will meet one brave and resilient Indiana breast cancer survivor daily on IWIN's social media. Follow along on Facebook or Instagram as we share their powerful pictures and encouraging words.
Through the generosity of campaign sponsors - Bev Middaugh and Ray & Cathy Roembke - any donations through the first $10,000 will be matched. This means that you will double the impact of your gift through October 3rd!
We hope you will celebrate this incredible group of 100 Hoosier women with us. In addition, using the link below, you may make a gift of any amount to give strength and hope to a local breast cancer patient and be a vital part of IWIN's mission.
Click here to get more information or to donate!
Make a Donation
Hear From Our Recipients
Partnering with Hendricks Regional Health
Social Networks
From Our Founder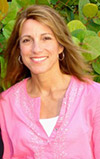 "My dedication to the fight against breast cancer began several years ago with the diagnosis of breast cancer to a very good friend. It was at that time that I realized the impact treatment had on a woman. Due to the fatiguing nature of chemotherapy and the physical limitations of surgery, I recognized that even the simple things in life now became stressors, such as lifting their child and cleaning the house."
- Nancy Shepard, R.N