Hold an Event
Thank you for selecting the IWIN Foundation as the recipient of your charitable fundraising event. Proceeds from community events ranging from golf and bowling events, baseball and softball tournaments, dance-a-thons, fashion shows, art exhibits, craft and bake sales, etc. help to support the IWIN Foundation's mission to give Indiana's women the strength to endure breast cancer treatment by providing individualized services and support.
Click here to download the Community Fundraiser Agreement
Guidelines:
Any group, organization or individual organizing a Community Event with proceeds going to the IWIN Foundation must complete and submit a Community Event Agreement Application to the IWIN Foundation for review and approval.
All promotional and publicity materials are to indicate if a portion of or all the proceeds will be going to the IWIN Foundation. Expenses are covered by the Community Event organization/organizer.
The IWIN Foundation will review the agreement application to insure the Community Event is non-controversial and provides a favorable community image to help advance the IWIN Foundation's mission.
All promotional and publicity material to include the IWIN Foundation name and logo such as press releases, mailings, brochures and banners related to the Community Event must be submitted to the IWIN Foundation for approval prior to distributing or promotion of the event.
It is the responsibility of the Community Event organizer(s) to secure applicable raffle permits, special licenses and all insurance certificates that may be required for the event by local law. Door-to-door solicitations are not authorized by the IWIN Foundation.
The Community organizer(s) are responsible for all ticket/event sales or any other administrative aspects of the Community Event, including but not limited to accounting, financing, and the IRS nonprofit charitable deductions.
The Community organizer(s) agree to hold harmless the IWIN Foundation, its board of directors, officers, employees, volunteers, licensors and suppliers from all claims, punitive or consequential damage (including without limitation any loss of profits, lost savings, or loss of data) arising out of or related to the Community organizer(s) and the Community Event.
The proceeds of the Community Event are to be submitted to the IWIN Foundation within 30 days of the event date.
Make a Donation
Hear From Our Recipients
Partnering with Hendricks Regional Health
Social Networks
From Our Founder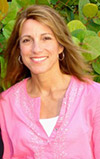 "My dedication to the fight against breast cancer began several years ago with the diagnosis of breast cancer to a very good friend. It was at that time that I realized the impact treatment had on a woman. Due to the fatiguing nature of chemotherapy and the physical limitations of surgery, I recognized that even the simple things in life now became stressors, such as lifting their child and cleaning the house."
- Nancy Shepard, R.N